Weego and OPTIMA Test and Install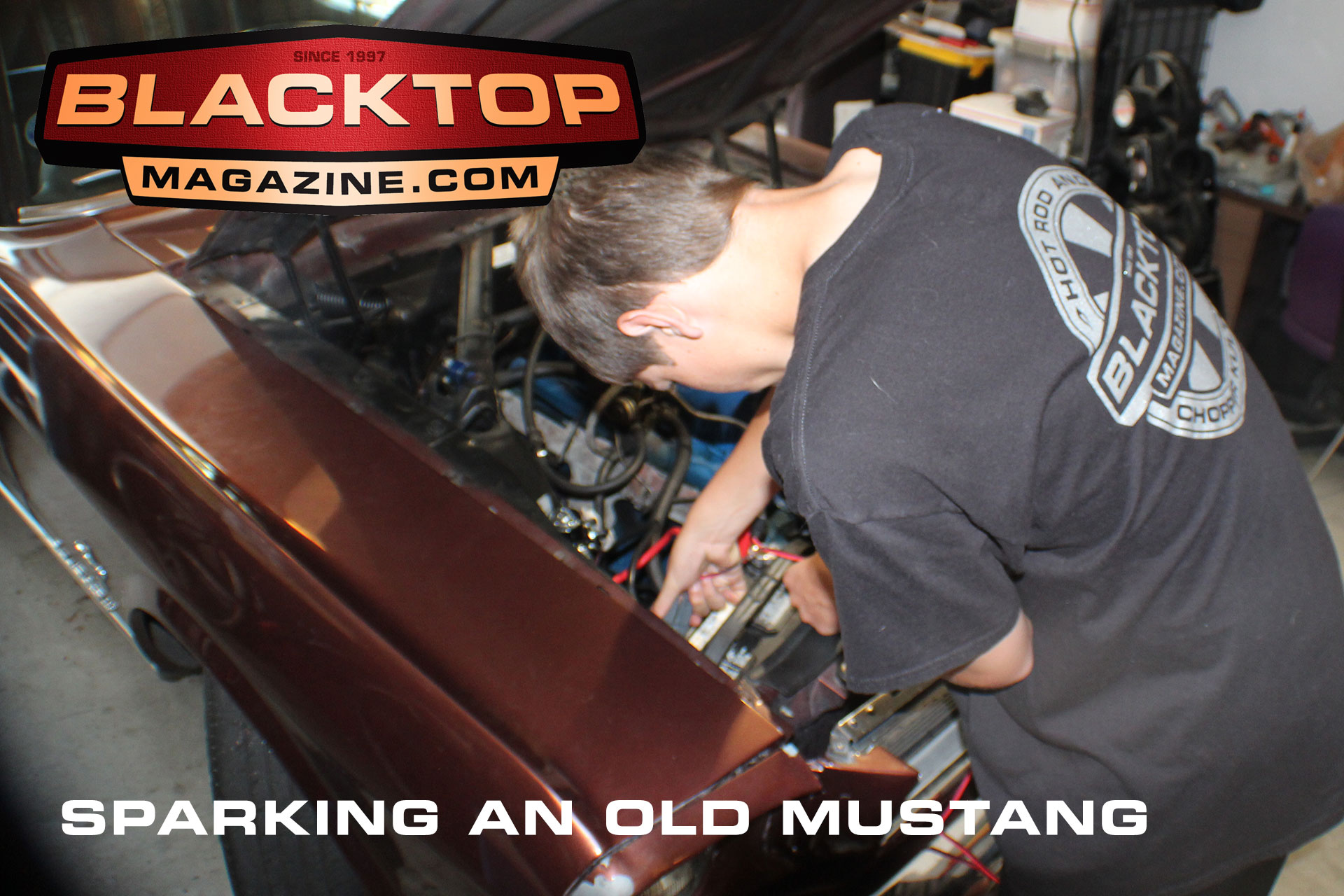 Marcus bought an old Mustang. It's his first car. He is just now getting his learners permit. Learn more about Marcus and his Mustang here.
Marcus gave us a call that his battery in his car is pretty much toast. Billy and I packed up Hilda and rolled down to Marcus' place to jump, test and charge the battery. We brought along our Weego Jump Starter Battery Pack+, the OPTIMA Digital 400 12V Performance Maintainer and Battery Charger.
The car has been sitting in the garage for several months while he replaced the rear brakes, shocks and wheel cylinders. Just put in a new starter solenoid and battery cables, but the old lead acid battery is pretty much sparkless.
We plugged in the OPTIMA 400, and the battery was about 10% of a charge.
The OPTIMA Digital 400 is a 12 volt battery maintainer for autos, trucks, marine and RV's and charger/maintainer for power sports and lawn/garden applications. This handy device automatically maximizes battery life and performance with OPTIMA's built-in battery health mode. It features a hybrid LED battery charging gauge with LCD display and dual purpose hook and tilt stand design or hang it with a wall bracket. We have found that it can recover a discharged AGM type battery where standard chargers cannot. Like the OPTIMA's 1200 Charger we reviewed here, the 400 is a nicely designed tool with an integrated cable wrap and storage system featuring a set of clamps and ring terminals.
Billy grabbed the Weego Jumper Battery and Marcus clipped it on, walked over to the drivers side, turned the key and the car fired right up. FANTASTIC.
We couldn't stop there. Our friends over at OPTIMA sent us a Red Top 35 with 720 cold cranking amps, sure to fire up the little 6'er and be worry free as he finished High School and heads to college in a couple of years. We have been using OPTIMA Red Tops on our '56 Fairlane since we picked it up 12 years ago and found the strong starting burst worked well with the trunk located battery, the long life, spill proof design and fast recharging feature.
So we lifted the boat anchor out of the right front corner and dropped in the 6-pack of coiled AGM battery technology for a maintenance free battery solution to Marcus' cool ride.
Stay tuned as we follow Marcus fixing up his Mustang in the weeks and months to come.
Story/Photos: Tony Colombini