It's Monday October 30th, 2017 the SEMA Show is about to open.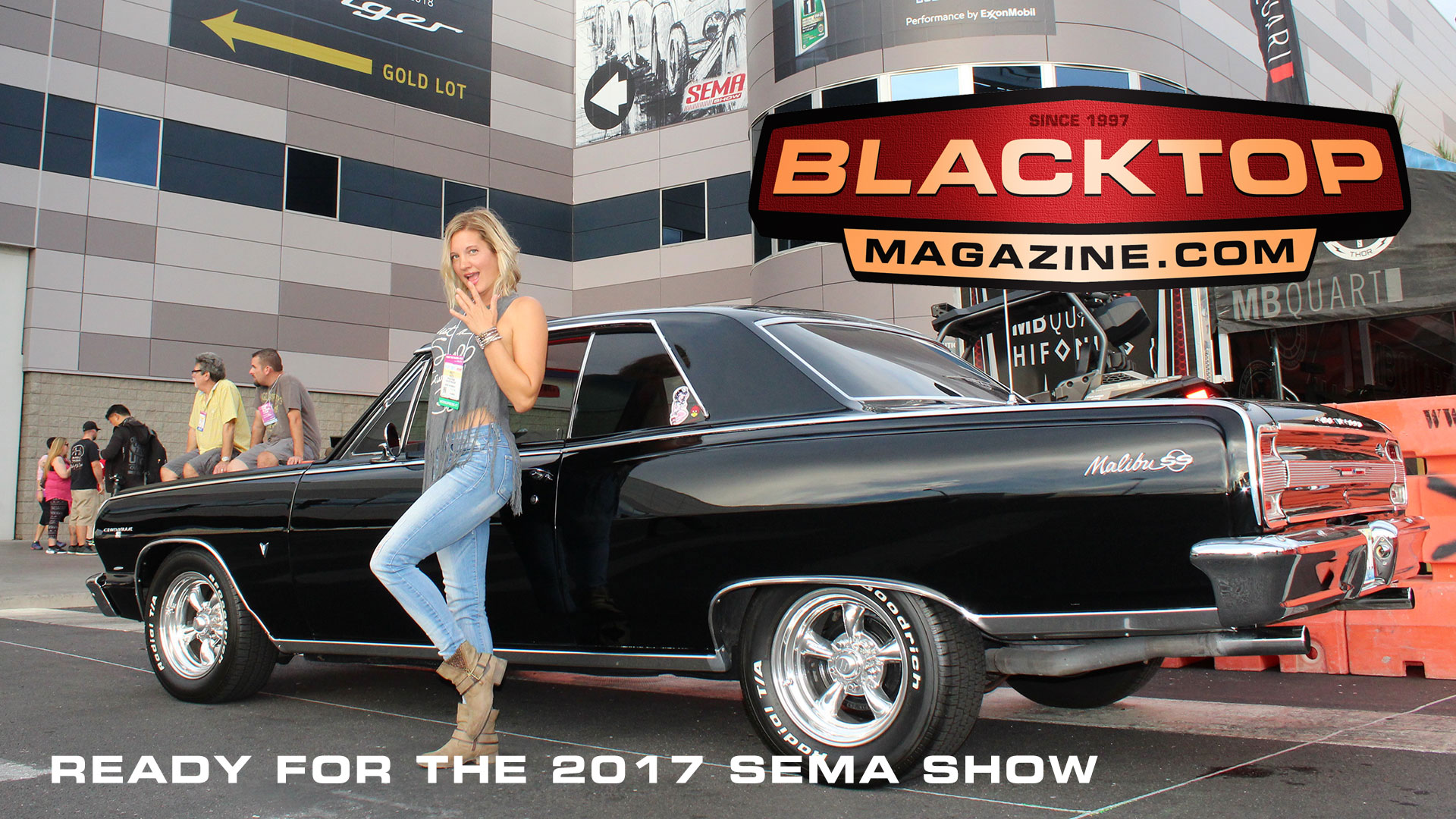 As we arrive at the Convention Center, we see this bitchen Chevelle parked right out front in front of the barrier to the show. Who would park there? Billy say's: "Hey, isn't that Kristy's Chevelle?"
I give her a call and she is about a 20 steps in front of us going to get her Blacktop Magazine Spokesmodel media badge for the show. She turns around and meets us in the lot. We head out to get our badges and she gets a call from our HB friend DANO!
Apparently they were about to tow her car when Dano told the officer that he knows the owner and she is on her way. We got time to get our badges and a quick photoshoot in front of the SEMA Show. How awesome is that?
After that, we met up with Darrin Smith of DWS Customs in Huntington Beach. The second local boy we meet before the show starts. Darrin has a really nice C-10 that got parked right in front of the main entrance to the center of the Convention Center. His graphite rig with blood red interior is sure to get a lot of attention.
Next up was a quick meeting with Grease Girl Kristen to talk publishing business. Always great to catch up and see what's going on with her. The gig at The Driving Line sounds pretty awesome creating cool tire smokin content for Nitto's publication. Last month she published a really cool interview with the legendary Peter Brock.
All in all a really good day to start the show.