1950 Plymouth Suburban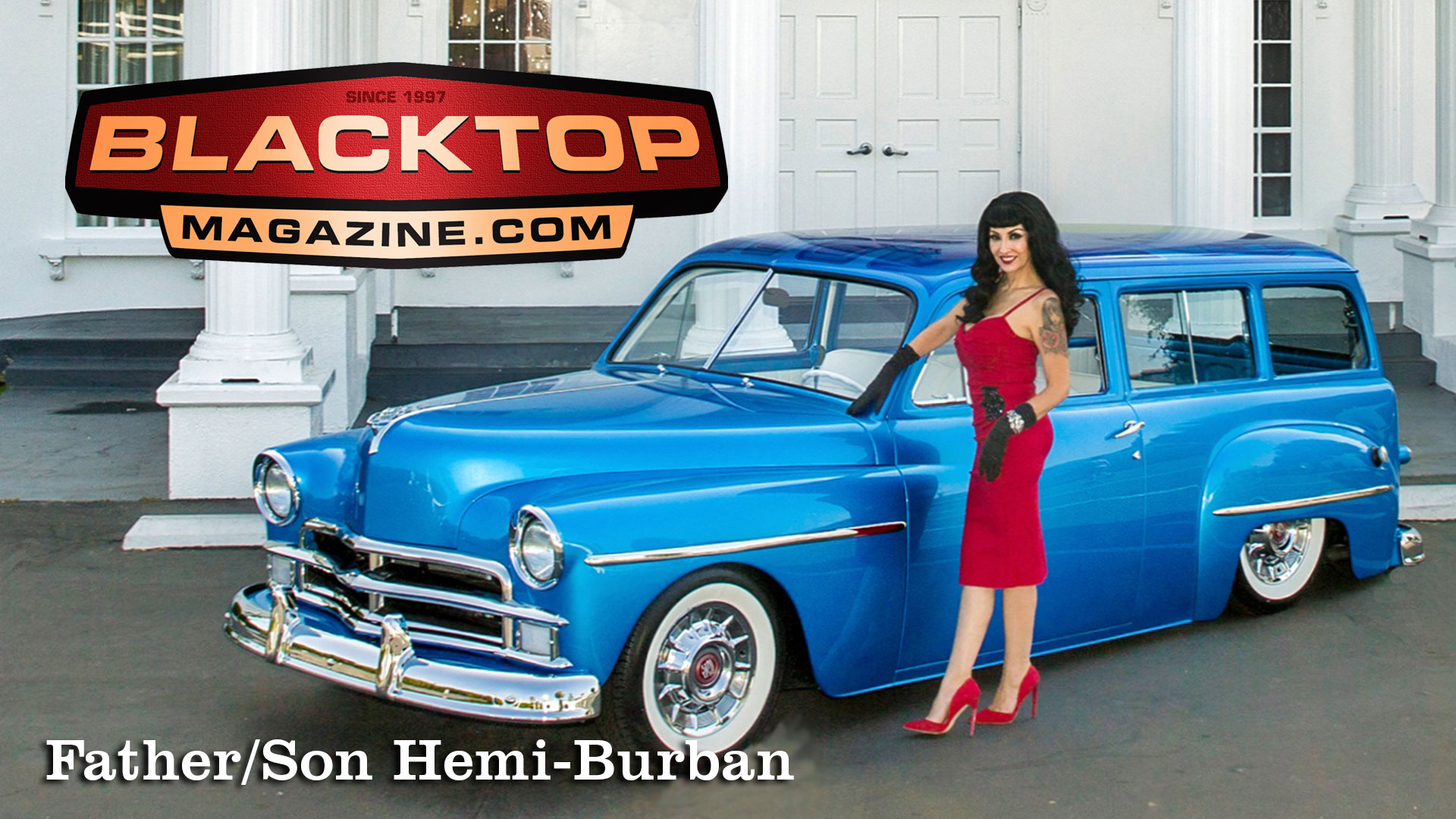 When I first saw these photos I was floored. Wade had shared them on his Instagram page. I made it a point to contact him and find out more about this beautiful car and find the back-story.
A friend of his shot these photos and requests to be annonymous but he certainly has a great eye and to have Sizzling Sweet Pea accent the car was a stroke of genius.
Wade tells me his father Steve bought this car from the original owner 25 years ago. In 2015 and '16, the 1950 Plymouth Suburban got a smoothed cowl, peaked rockers, '55 Olds headlights, nosed and decked right beside the 2016 Lost Angels Children's Project 1951 Cadillac give-a-way car.
Mat Egan laid down some House of Kolor craziness on the roof and Skinny Boy Joey sprayed a special mix of Matrix paint based off Honda Vivid Blue hue.
Uncle Bill finished off the '54 Desoto 276 Hemi topped with Hot Heads custom 4BBL intake with Holley Carb and Racer Brown Cam. All this sis parked by stock dual point ignition, backed by a 350 Turbo trans to a GM 10 Bolt rear, and Flowmaster exhaust.
Many more friends have helped with the car, including Bill Christiansen, Bob Lind, Rob Lind, Jason Teraoka, Brian Belcher, Aaron Graves, Mat Egan, Hob Heads, Racer Brown Cams, A.V. Paints, Valco Transmission, D&D Muffler, and Numnob.
Story: Tony Colombini, Model: Sizzling Sweet Pea