A Birthday Party At The Petersen Automotive Museum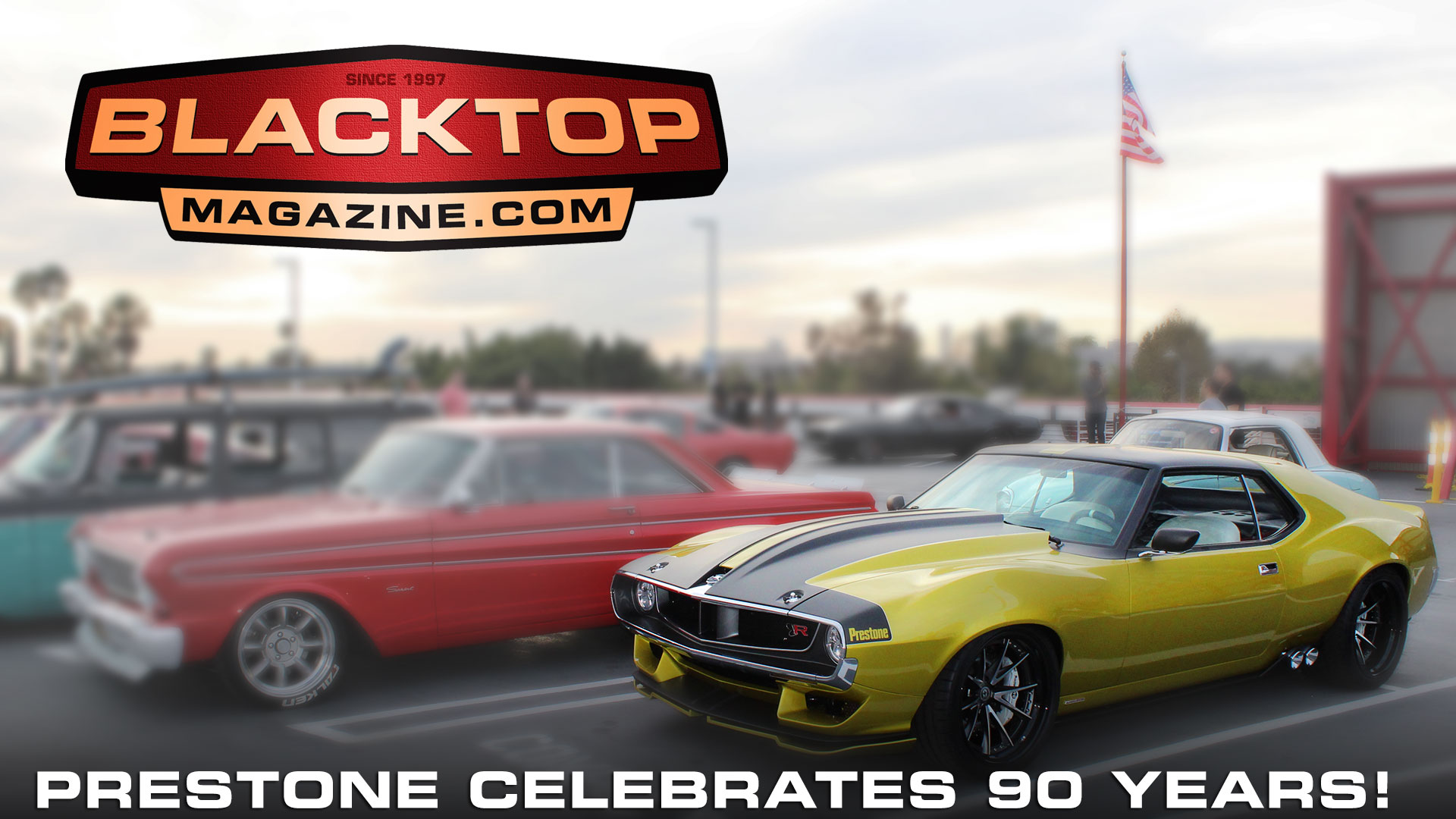 The name has been around for a long time. I never realized how long Prestone has been around. Since I owned Blacktop Depot – an automotive memorabilia store in Orange, CA – Prestone branded porcelain signs, cans and storefront thermometers came from and went to collectors around the world. Today, Prestone is in search for some of those items as part of their 90th birthday celebration. The items will be displayed in their corporate archives, and at the Petersen Automotive Museum.
The year-long event comes near a close as they host a cruise/rally in celebration of Southern California's world-famous car culture. We were invited to take part in the last leg of the rally from the Petersen Automotive Museum to the L.A. Convention Center.
We met up at the museum which had a variety of significant local vehicles on display at the top level of the parking structure. Prestone President, Steven Clancy shares the excitement of the company in celebration of their birthday party hosted at the Petersen. He invited us to tour the museum and be sure to see the exhibit of vintage Prestone memorabilia on the third floor. It was nice to see some items like we had at Blacktop Depot.
After they cut the birthday cake the cars took to the streets of Los Angeles in an escorted ride to the L.A. Convention Center to be displayed at the 110th Anniversary of the L.A. Auto Show. I rode with John Linfesty in his beautifully restored (back in the 1980's) 1965 Shelby GT350. One of only 562 made in 1965. The 289 engine was re-worked by Roush just before he bought the car. John swapped the original 4-speed with a 5-speed trans since he drives the car quite a bit. It was a really nice ride cruising through the streets. I could tell this pony really wanted some room to get up and go. The glass-pak exhaust woke up store clerks and bystanders as they lined the streets hearing this procession of classic rides going down Olympic Blvd.
At the front of the parade was the Ring Brothers' built fully custom 1972 Prestone Javelin AMX. We witnessed the unveiling at the SEMA Show earlier this month. This followed the custom yellow '71 De Tomaso Pantera that the Ring Brothers built for Prestone, also part of the event. Two incredible cars to showcase the history and attention to performance found in Prestone.
The rally ended in the parking structure underneath the convention center where the cars were staged for entry into the L.A. Auto Show. I am proud to say fellow Mercifuls Car Club member, John Oro was there with his '69 Blazer "Prom Queen" and will be on display at the auto show.
To learn more about Prestone and their 90 year history check out the cool timeline they created at Prestone90Years.com