It was time for a better spark.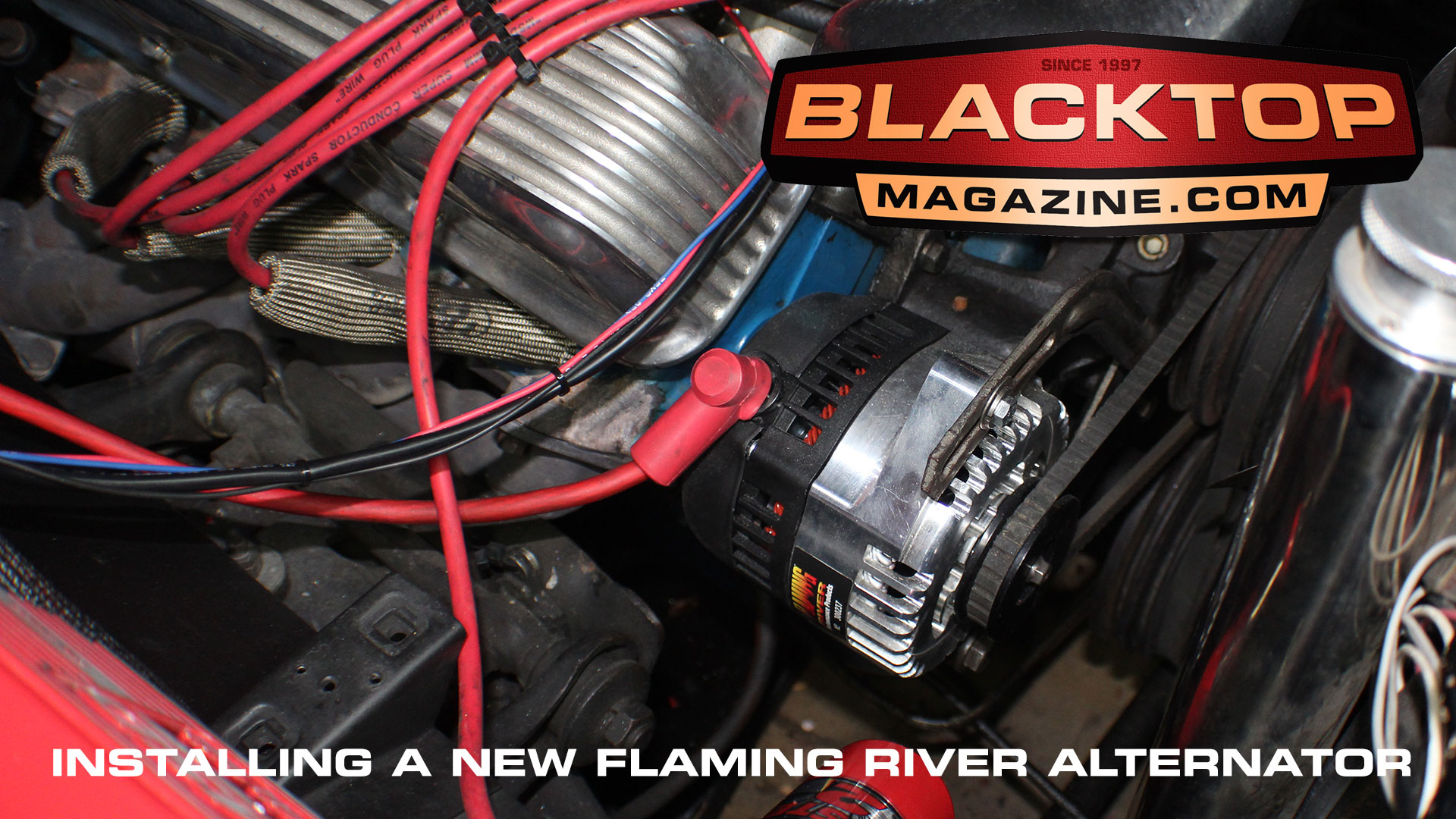 Since we are digging out all the wiring in the car, I thought this might be a good time to install a new Alternator. There are so many options out there. One thing I knew, is that I wanted one from someone who has been around for a while. I chose Flaming River with their HD Amp. The only thing is, I wish it came with the mounting bolt. I had to go dig around for an hour and find one at the local fastener aisle.
Our buddy "Jerzy" came over to lend a hand. The alternator was fairly simple to install just a little bending over the radiator core support and some trick solder/shrink techniques. We gave the new terminal a slug with a heavy gauge crimper borrowed from a neighbor. Once it was all in, it filled the Optima battery with ease.
If you know anyone looking for a used alternator from a "Bullitt" FE motor, we got one…
These alternators feature new technologies and increased efficiencies over OEM alternators that equate to excellent output at extremely low engine RPM, more horsepower to the wheels and less energy wasted in the form of heat.
Precision balanced low-mass rotors allow these alternators to operate safely at shaft speeds of 20,000+ RPM. This high RPM capability, plus excellent output at speeds as low as 400 RPM, give the user a broader operating RPM range and more flexibility in the size of the crankshaft pulley they wish to use.
The Flaming River Billet HD Amp Alternators use Twin Rectifier Plates with twice as many diodes as an OEM alternator—which results in 300% more surface area to dissipate heat. Lower temperatures in the engine compartment keep internal components cooler so they last longer than other alternators on the market.
These alternators are the perfect solution for any vehicle owner who struggles with premature alternator failure, intermittent electrical accessory problems, or low voltage at any engine RPM.
120 Amps Output at 800 RPM / Stable to over 20,000 RPM pulley speed
Twin Rectifier Plates with 12 press-fit diodes allow for 300% more surface area for heat dissipation
Longer-lasting and more durable than OEM alternators
3 Year / 36,000 Mile Warranty
Charging cable included with all units
Machined, Polished, Chrome, or Black Anodized finishes available
Made in the USA
**Kit includes both V-Belt and 6-Groove Serpentine Pulleys**