YOUR BRAND AMBASSADORS
The Blacktop Media Network is a mash-up of automotive and motorcycle culture channels, products and services. It's unique because it is formed by Tony, a Marketing/Design Professional and his son Billy a fuel-fed enthusiast who became a paraplegic at age 18. A grass-roots media company that has gone viral with contributors around the globe.
---
The Blacktop Media Network, Brand Ambassadors delivering your message to an Engaged Market.
---
SPONSORSHIP PACKAGES:::
---
SPONSORED CONTENT – Starting at $200.00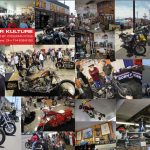 Smart Marketers have found that content marketing has become a valuable application in building ROI and Conversions. Here at Blacktop Media we understand this concept very well. We now offer sponsored articles of your company/product/people OR sponsoring a "Kulture" article or series. With this opportunity, you can have your company name packaged with a particular article, video and/or event promotion. Get more details HERE!
---
---
TRADITIONAL ADVERTISING
3 Month Program – $300.00
Banner Ad on BlacktopMagazine.com for 3 months

Banner Ad in the monthly e-Newsletter for 3 issues

Quarter Page Display Ad in a Special Print Edition of Blacktop, The Magazine
---
---
6 Month Program – $550.00
Banner Ad on BlacktopMagazine.com for 6 months

Banner Ad in the monthly e-Newsletter for 6 issues

Quarter Page Display Ad in two (2) Special Print Editions of Blacktop, The Magazine
---
---
Annual Program – $1,000.00
Banner Ad on BlacktopMagazine.com for 12 months

Banner Ad in the monthly e-Newsletter for 12 issues

Quarter Page Display Ad in four (4) Special Print Editions of Blacktop, The Magazine
---
---
TITLE SPONSOR – $52,500.00/year in a single payment each year with a three year commitment. (Exclusive to One)
Dig what we got going on here at Blacktop Magazine? Is your organization the type of company that likes to connect to their customers in a personal, grass-roots way? Can you imagine your company name alongside ALL the work we do? "Your Company" presents: Blacktop Magazine will be plastered on the internet, at events, in print and video as a presenting sponsor. Some may label us as sell-outs, and that's OK with us. We have spent several years developing a viable brand and why not share it with just the right company? Not for the faint hearted, this level of sponsorship becomes an integral part of your brand experience. We will put our Brand Ambassadorship program alive for you. This includes our marketing/design firm Blacktop Branding to build a strategic marketing plan using our proprietary "Strategic Marketing Map".
Title Sponsorship Features:
We become an essential part of YOUR Marketing Plan

Implementation of the Strategic Marketing Map
Re-Branding to "Your Company presents Blacktop Magazine"… on ALL Channels

BlacktopMagazine.com

Blacktop Magazine Special Print Editions (4)

Blacktop Media monthly eNewsletters

BlacktopTV YouTube Channel and all videos for one year.

Event Banners

Blacktop Magazine Daily Driver Vehicles

Special Projects such as Calendars, SWAG, Events, Etc.
Annual Advertising Program as described above

Development of an In-Bound Content Marketing Program for you organization.

Create a Press Release program; writing and distribution of press releases of new products/services/employees, etc to the media.

Managing your online properties with strategic and measurable content.
---
---
---
CONTENT DEVELOPMENT: SEE DETAILS HERE:
Video Production: We can develop a broadcast-ready video to fit any budget. We can come in with a simple hand-held video camera and do a walk-through of your business, feature product installation, or an interview with minimal graphics to a full-blown viral video production with multiple cameras and lighting. We will present a complete detailed price estimate for your approval.
See sample of a feature product installation video at: Installing an Edelbrock Carburetor
Marketing Collateral Design: Blacktop Branding is a Strategic Design and Marketing Studio. With over 25 years experience in design and marketing for some of the largest automotive aftermarket manufacturers and distributors, we can bring that expertise to your company and project. To learn more about our capabilities visit: BlacktopMedia.net
To get started simply contact us at: Campaigns@BlacktopBranding.com or call Tony at 949-584-5669.