Here's a cool Readers Ride from Hamburg, Germany!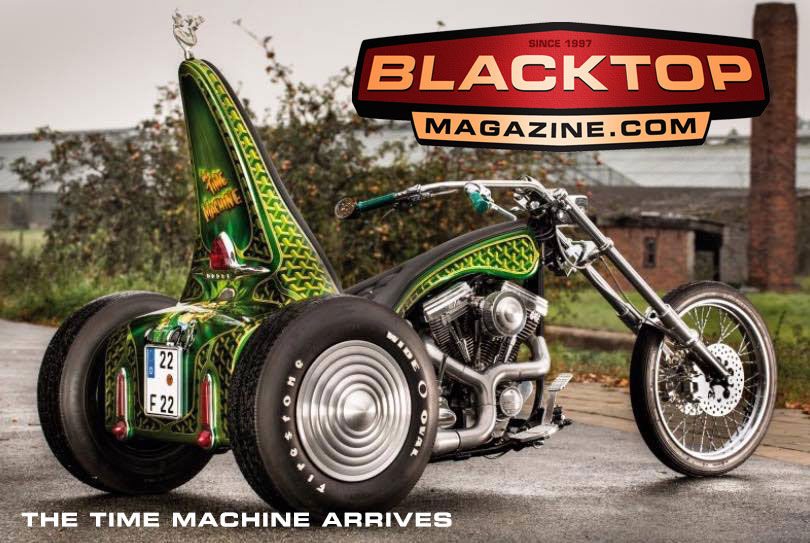 The story of the bike all starts from a friend who shared a pic from the '60's of a kool trike. Inspired, I looked for more pics and had to build one however with new technology.
I found the rear end on ebay for $800.00 and then began building it up from there. The aluminum body and paint ate up a bunch of hours. A year later it was street ready. After all this work it is a wonderful feeling to be able to drive something I built.
Here are some of the specs:
Original 86 Softtail frame, Trike axle from the 70's in Sweden, Handmade full aluminum body, old swap meet taillights, handmade handlebars with odometer case and moto-gadget instrument, AME special build triple-tree, Rebufini brake and clutch grips, polished 98 S&S engine, 6 speed gear with one for reverse, many Moon parts, drilled spokes, 21″ with Avon speedmaster in the front, Chevy steel wheels 14″ with Firestone white oval in the rear, handmade gas tank with a fuel pump, Akrapovic exhaust alu-ceramic powder coated.