Time to get to wrenchin'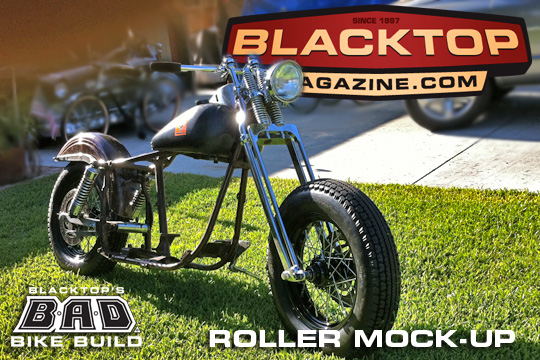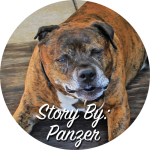 Photos: Blacktop Media Staff, Story: Panzer Shopdog
It was good to see the boys back in the shop. I got kinda tired laying around watching them talk on the phone and work at the computer. Although almost each day, the hair on my back would stand on end as I bark at the guy with the brown shorts dropping off another box. It's fun watching him and that other guy in blue jump when they get next to the door.
The stock parts on the original bike are cleaned, new parts are coming in, and now it's time to start putting it together. What you are seeing is the first of many test fits the guys are probably going to be doing. This time they put on the DNA Springer front end they got from Ed at HB Hogs and Choppers, the tank is from Cary Brobeck at Wrench magazine,  the bars are from Carl at Cyclepath Cycle, the grips from Otto at Biltwell and the wheels are things of beauty from Wheel Works. 16×3.5 black hoops and hubs with polished stainless steel spokes wrapped in classic Avon MKII 16×5 tires. I got to meet "Harley" out front of Rock and Roll Paintworks while Billy and Tony were planning the paint with Randy.
T-bone bobbed the original fender to get an idea of shape but a new custom bobbed tin is coming from J&P Cycles.
Check out the video of the progress so far on Blacktop TV!

They have a list of some parts they still need on the BADBikeBuild.com website. If you have something hanging around in the garage, please give them a call.