SEMA New Product Feature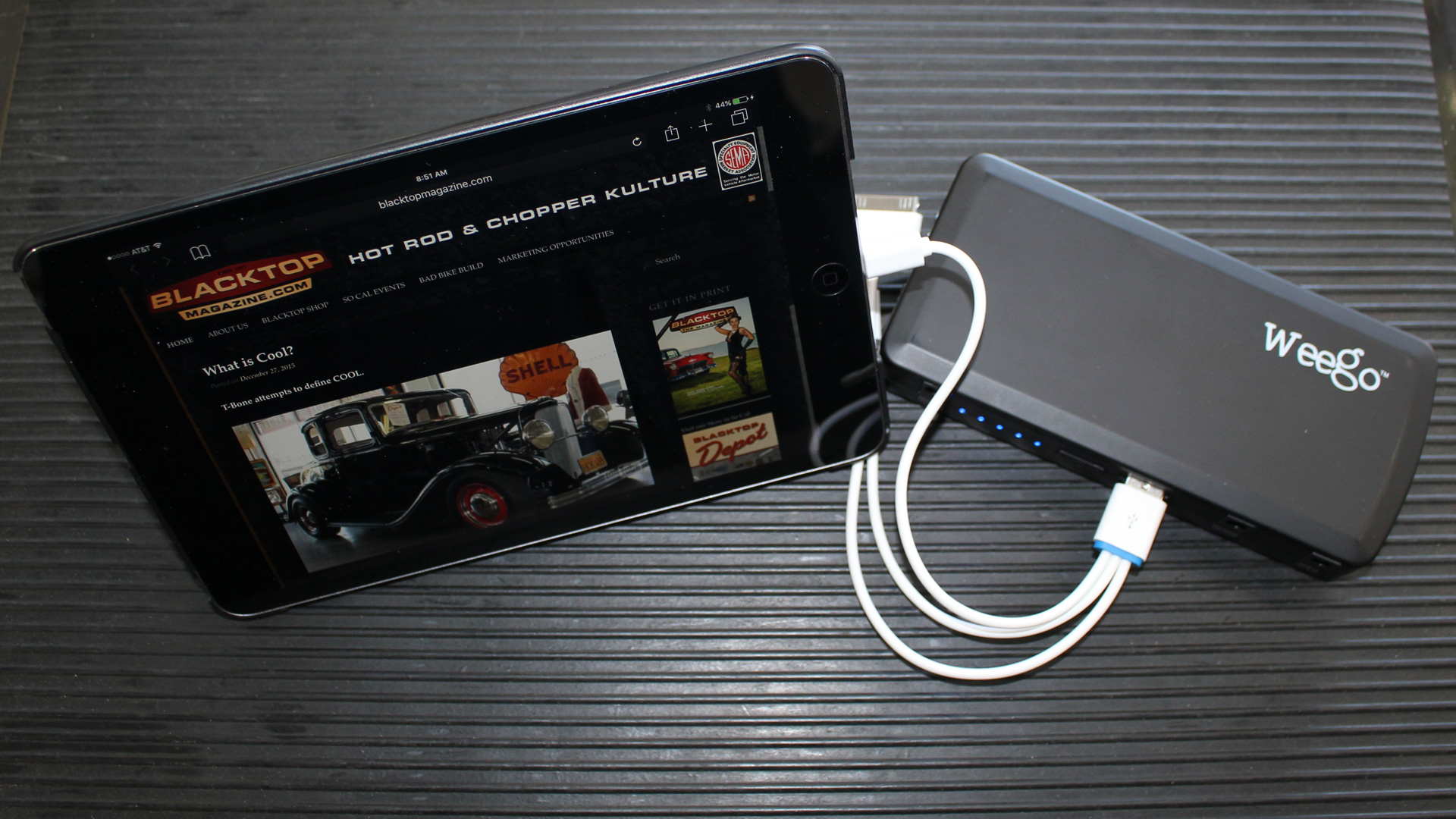 Story: T-Bone, Photos: Billy
Early one morning at the SEMA Show I was working on recharging my body with some stiff coffee and stumbling around the north hall when I saw an orange and white Ford Falcon wagon. Part surf van, part '70's street rod it caught my eye. It worked. As I looked around the friendly staff in the booth noticed my need to get recharged. And they had just the product. Sleek and powerful portable battery packs they call WeeGo!
They took your usual device charger and knocked it up a notch as an emergency safety tool. The "Heavy Duty Weego Jump Starter/Battery Pack" is so powerful it will jump start your motorcycle or car. It has a built in flash light that is pre-programmed with a flashing light or S.O.S. signal. The thin design and custom bag fit great in your glove box. The battery pack is shock resistant so keep it handy in your saddlebags and ride with safety in mind. Safety aside it will also recharge multiple devices at once!
The "Tour 10400" is the largest of their stand-alone battery packs and can charge two devices at once. It holds 10400mAh of power. I was able to charge my dead iPhone 6 twice and it still had half a charge.
We strongly suggest you take a look at Weego and put one in each of your vehicles. Go to MyWeego.com for more information.